Professional Epoxy Flooring Contractors in Tampa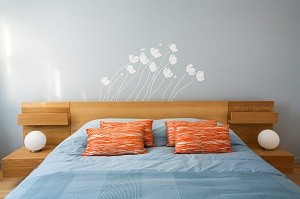 Tampa is one of the largest cities in the state of Florida. Because it is so large, it is home to several different painting contractors, but none of them has the experience and talents like Mr. Epoxy and Paint LLC.
Mr. Epoxy and Paint LLC is a professional Tampa painting contractor that employees professional painters with over 20 years of experience in the painting industry. There is no other contractor in the district who can provide you as high of quality of painting services as we provide for such a reasonable price.
Our professionals are highly trained in painting, and they have all completed several different manufacture courses on interior and exterior painting. We believe in continuing our painter's education throughout their entire employment to better them as painters and to provide you with a higher standard of service.
We specialize in a variety of painting and flooring services including interior painting, exterior painting, pressure washing, epoxy flooring, paver restoration, concrete repair and decorative concrete. All of these services are completed by trained professionals who have already provided several homes in the area with these great home improvement services.
Tampa Painting Contractor
As a professional Tampa painting contractor, Mr. Epoxy and Paint LLC believes in providing the best painting service to all of our customers. We combine our experience with our superior customer service for a customized painting service.
To begin all of our painting services, our professional designers meet with our customers for a free consultation. During this consultation, we will discuss what you need painted, what style you want to use in painting, what color scheme you want and how long it will take to complete the project.
If you know your home needs a new paint job, but you are unsure how to proceed, our professional designers can help. They have an artistic eye for interior and exterior painting, and they can help you match your paint to your home's features.
When Mr. Epoxy and Paint LLC is through painting your home, you will be more than thrilled to show of the finished product to your friends and neighbors.
Tampa House Painter
Painting an entire house is a large task to undertake on your own. When you are planning on painting your home, you have to decide how much work and money you are will to put into improving your home's appearance. Thankfully, Mr. Epoxy and Paint LLC provides an excellent house painting service that can dramatically change the appearance of your home.
When it comes to painting your house, we have a variety of paints at a wide range of prices, and we handle all of the prep work and the application work. Displaying your style through your home shouldn't be a project that gives you a headache. It should be something you enjoy. Our goal is to make painting your house as fun and easy as possible.
Tampa Epoxy Flooring
Whether you are constructing a new building or renovating an old project, epoxy flooring installation is a service you need to utilize.  Proper application of epoxy coating is crucial to the final appearance and long-term durability of your flooring. The correct preparation techniques require special equipment such as, shot blasting, scarifying and diamond grinding.
Mr. Epoxy and Paint LLC is a professional Tampa painting contractor that also specializes in epoxy coating. Our epoxy flooring installation services involve using epoxy coating and spreading it in an even pattern on your flooring. We apply this coating evenly among your clean existing concrete to secure the bond. Once the coating dries, you are left with strong, durable and water resistant flooring.
Recent Articles
The Increte System – Petersburg Decorative Concrete Options

Petersburg decorative concrete is a great way to add style to the inside and the outside of your home. Increte is a specific brand of decorative concrete that can be used throughout your Petersburg home. Increte systems are available in a wide array of patterns that make your concrete floors look like granite, slate, stone,...

Read More
Decorative Tips and Techniques for Venice Interior Painting

When it is time to paint the interior of your home, you don't have to go with just a flat color. There are several different Venice interior painting techniques you can use bring life to the rooms in your house. An interior paint job requires the assistance of a professional Venice interior painting contractor, but...

Read More
If you are looking for a Tampa Epoxy Flooring Contractor, please call Mr. Epoxy and Paint LLC at 941-448-1405 or fill out our online request form.