St. Petersburg Epoxy Flooring Contractor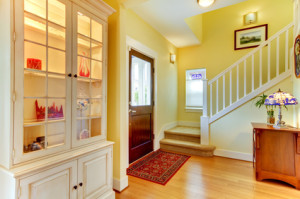 When your old house is getting dull and boring, you don't have to buy a brand new house to be happy. If you are looking to change the appearance of your home, a fresh coat of paint can go a long ways. The outside of your house is seen by your entire neighborhood every day. You can't be the only one who has noticed your home's paint is chipping away. To improve this problem, you can hire a professional St. Petersburg painter to paint the exterior of your home. 
Mr. Epoxy and Paint LLC provides the residents of St. Petersburg, FL with superior interior and exterior painting services for their homes. When it's time for a change, you can take advantage of our expert painter's skills and talent to transform your house into your vision. 
Since 1998, Mr. Epoxy and Paint LLC has been a professional St. Petersburg painter that provides a variety of services for residential and commercial clients. Our expert painters have over 20 years of experience in the painting business, and they regularly attend manufacture's course on painting to ensure that they are properly serving our customers. 
We guarantee that when you take advantage of our painting and flooring services, your home's interior and exterior appearance will dramatically improve. 
St. Petersburg Painting Contractor
As a professional St. Petersburg painting contractor, Mr. Epoxy and Paint LLC has a high reputation for providing quality paint services that you can depend up on. When it's time for a professional painting service, our experts are the only crew for the job. 
We provide commercial painting services for the interior and the exterior of business in the area. Your business's exterior is your first impression to your customers, and you don't want it to be a bad one.  Painting the exterior of your business can highlight its location in the community and attract the attention new customers. When your commercial building looks its best, customers will think of you as a professional business.  
Mr. Epoxy and Paint LLC also provides residential painting services for the homes in the St. Petersburg area. Painting a house can be a huge job to undertake alone, and without a professional painting contractor, things can get stressful fast. When you hire Mr. Epoxy and Paint LLC, our professionals will handle everything from helping you pick out colors to applying coats of paint to your walls. 
St. Petersburg painter
Since Mr. Epoxy and Paint LLC is a professional St. Petersburg painter, we believe in providing customers with superior painting services that are affordable and high quality. Since your home is a staple in your community, we understand that by painting your home, we are improving the appearance of entire neighborhoods.  You can trust that our professionals will provide a high quality paint job that will make your home look amazing. 
Our exterior house painting services involve using weatherproof and water resistant paints. These paints not only decorate the siding of your home, but they also make your siding stronger. Paints with protective layers can help your home stand up to the harsh weather elements such as heavy rains and bright UV rays. 
Painting the interior of your house requires just as much focus and attention as painting the exterior of your home. While less people see the inside of your house, it is still crucial to have an amazing interior paint job that you will be proud to show off. Our professionals provide textured painting to add style and décor to plain walls, and we provide fine detail painting to highlight features in your home such as door frames, window frames and crown molding. 
St. Petersburg Epoxy Painting
The floors in your garage or shed are subjected to all types of torment. Although generally garage floor is made out of solid concrete, it can still be damaged. Concrete is strong and sturdy, but it isn't always easy to clean. It definitely isn't always the prettiest flooring options. 
Mr. Epoxy and Paint LLC provides epoxy flooring installations for homes and business in St. Petersburg and the surrounding areas. Our professionals will strip your current garage floor and clean it completely before adding a thick coat of epoxy to the surface. Epoxy comes in a variety of colors and generally has speckles throughout it for a decorative touch. These floors will make your garage look great while being durable, strong and easy to clean. 
Recent Articles 
Interior Painting Tips: Choosing the Perfect Color

Interior painting is a great way to update your Bradenton home when you're tired of looking at the same old thing every day. A fresh coat of paint can give your living room or bedroom a whole new look, making it one of the easiest ways to freshen up your décor scheme without breaking the...

Read More
What You Need To Know About Epoxy Flooring

Epoxy flooring is a highly popular, extremely durable type of flooring that applies well to almost any hard surface. If you're considering epoxy as an option for your home or business then there are a few important facts that you should know. There are essentially two main types of epoxy: water based and solvent based....

Read More
If you are looking for a St. Petersburg Painter, please call Mr. Epoxy and Paint LLC at 941-448-1405 or fill out our online request form.