Professional Epoxy Flooring Contractors in Venice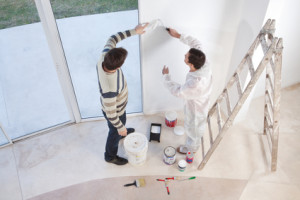 The outside of your home is your reputation to the world. Like it or not, everyone who drives by your house sees your exterior paint job. Since it is so exposed to the world, it is important to make sure that your paint isn't chipping or peeling away. 
As a professional Venice house painter, Mr. Epoxy and Paint LLC provides both interior and exterior painting services to commercial and residential customers. Our professional painters have the skills to properly paint your walls with the correct paints.  
Mr. Epoxy and Paint LLC is a Sarasota painting contractor that has been serving the city and the surrounding areas since 1998. Our professionals have been involved in the painting industry for over 20 years. We have experience in design and installation of our listed products. 
We provide Venice with more than just painting services. We are skilled in a variety of home improvement services that can have your home looking amazing. 
Venice Painting Contractor
When it comes to paints, it is crucial for a professional painter to know what types of paints work the best and where they should and shouldn't be used.  As a professional Venice house painter, Mr. Epoxy and Paint LLC has the appropriate experience to help you find the perfect paints for your paint job. 
When it comes to painting the outside of your home, you need to use weatherproof paints. These paints are made specifically to withstand the harsh weather elements. If you have noticed your paint fading, this won't happen with weatherproof paints. They are made to stand up to the brightest UV rays, which is crucial in the state of Florida. We also provide our customers with eco-friendly paint options that have zero VOC. Painting the outside of your house doesn't have to affect the environment in a negative manner. 
Our painters can also recommend the perfect interior paint for your home. Flat paints with textured styles look the best in smaller rooms or bedrooms. We also recommend using glossy, waterproof paints along your trims and door frames for easy cleaning. If you are confused by the variety of paint options, our professionals can explain what types of paints work best in every situation. 
Venice House Painter
Being a Venice house painter means Mr. Epoxy and Paint LLC provides interior and exterior painting services for homes in the Venice district. Our professionals have a detailed painting process that is guaranteed to have your home successfully painted. 
When it comes to exterior painting services, our painters start by sanding down your old paint job and inspecting your home's siding thoroughly. If your siding has damage, the outcome of your exterior paint job will be affect. Once those repairs are made, our painters will apply two coats of weatherproof paint in the color of your choice. 
Painting the inside of your home requires a similar detailed process that includes a free consultation with our professional painters before the paint job starts.  Our designers can help you find the perfect color pallet to highlight the features of your home. Once you have decided on a color scheme, our painters can use a variety of painting techniques to enhance the paint job. We specialize in textured painting and fine detail painting. 
Venice Epoxy Floors
Epoxy coating is a made up of two different chemicals that need to added at the perfect moment before application to ensure that your epoxy floor are installed correctly. Mr. Epoxy and Paint LLC is a professional Venice house painter that also specializes in epoxy floor installations. 
We recommend that these flooring be applied to garages, carports, warehouses and other areas where heavy machinery and oils spills are not uncommon. Epoxy coating is an extremely durable type of floor, and it is specifically made to handle spills and heavy weights. This coating also adds a nice decorative touch to a room. It is glossy and generally speckled with a variety of different colors. 
If you are looking for a great way to add style to your garage but still keep it functional, Mr. Epoxy and Paint LLC's epoxy floor installation is the service for you. 
Recent Articles 
Decorative Concrete Options for Your Bradenton Home or Business

The recent surge in popularity of decorative concrete in Bradenton isn't really all that surprising when you consider how beautiful and economical it is. When it makes an otherwise dull and boring surface beautiful and durable, why not make use of it? There are also so many places you can use decorative concrete in order...

Read More
Interior Painting Tips: Choosing the Perfect Color

Interior painting is a great way to update your Bradenton home when you're tired of looking at the same old thing every day. A fresh coat of paint can give your living room or bedroom a whole new look, making it one of the easiest ways to freshen up your décor scheme without breaking the...

Read More
If you are looking for a Venice Epoxy Flooring Contractor, please call Mr. Epoxy and Paint LLC at 941-448-1405 or fill out our online request form.