Sarasota Epoxy Flooring Contractor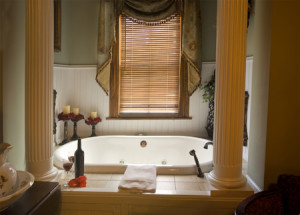 The Florida air is hot, humid and full of salt, because of this the exterior of our homes are greatly affected. The traditional Florida climate can dramatically reduce the lifespan of an exterior paint job. The professionals at Mr. Epoxy & Paint use only the best paints that are weatherproof and water resistant to increase the lifespan of your home's paint job.
As a professional Sarasota painting contractor, we provide a variety of painting and home improvement services that include interior painting, exterior painting, epoxy flooring and more. If you are looking for a great way to improve your home's appearance for a reasonable price, our professionals can help.
Mr. Epoxy & Paint has been a Sarasota painting contractor since 1998, but our professionals have over 20 years of experience in the painting industry. We combine our experience with our professional customer service to create superior painting services. When you utilize our services, you can trust that your paint job will be completed by highly trained professionals who have attended several manufacture training courses.
Sarasota Painting Contractor
The painting industry is a unique home improvement industry because it requires more than just experience. Painting the outside and the inside of homes requires a steady hand and artistic talent. When it comes to provide superior painting services, Mr. Epoxy & Paint is the only Sarasota painting contractor for the job.
Our professionals have talents in painting that include fine detail painting and texture painting services. Adding texture to your walls can add a whole new sense of style to a room. Texture painting is also a great way to make a room feel bigger.
Fine detail painting services will make a paint job look professional and clean. Our painters pay close attention to detail and you can guarantee that every line painted will be straight and stable.
Sarasota House Painting
As a professional Sarasota painting contractor, Mr. Epoxy & Paint provides interior and exterior painting services for residential customers.
Painting the outside of a house can seem like a huge job, but our professional painters have it down to a science. We use a detailed process that guarantees that your home will be painted successfully the first time. Our painters use weatherproof and water resistant paint to paint the exterior of your home. These paints will last longer and protect the siding of your home from damage. We also provide eco-friendly painting options with low VOC.
Painting the inside of your house requires the attention of a professional painting contractor. Your interior paint job needs to be completed successfully. If even one drop of paint is out of place, your guest and family will notice. The professionals at Mr. Epoxy & Paint provide high quality interior painting services and they pay close attention to detail. We guarantee that our interior paint job will exceed your expectations.
Sarasota Epoxy Flooring
Epoxy coating is a mixture of resigns and hardeners that have to be combined that the perfect moment in the right environment for them to be successful. As a professional Sarasota epoxy flooring expert, Mr. Epoxy & Paint can install epoxy coating in your garage, warehouse, carport or other surface.
Epoxy flooring is ideal for garages and high volume areas that harshness a lot of heavy pieces of machinery because they are easy to clean and they look nice.
What Sarasota Customers Are Saying About Us
Mr. Epoxy and Paint LLC is Rated: 5 / 5
based on these 2 happy customer reviews.
---
"They took a 33 year old drive way of 900 sq. feet and have it looking better than 33 years ago. Great job guys. Look forward to our little grandsons playroom getting a new look soon. Debra & Todd, Sarasota, FL"
---
"Mr.Epoxy, just completed a home makeover for my husband and I. This company really delivered what they claim. We had the interior and exterior Home painted and we couldn't be more happy. It's great to find a company that stands behind a time frame and their products..Thank you again"
---
Recent Articles
What You Need To Know About Epoxy Flooring

Epoxy flooring is a highly popular, extremely durable type of flooring that applies well to almost any hard surface. If you're considering epoxy as an option for your home or business then there are a few important facts that you should know. There are essentially two main types of epoxy: water based and solvent based....

Read More
Decorative Tips and Techniques for Venice Interior Painting

When it is time to paint the interior of your home, you don't have to go with just a flat color. There are several different Venice interior painting techniques you can use bring life to the rooms in your house. An interior paint job requires the assistance of a professional Venice interior painting contractor, but...

Read More
If you are looking for a Sarasota Epoxy Flooring Contractor, please call Mr. Epoxy & Paint at 941-448-1405 or fill out our online request form.