Lakewood Ranch Epoxy Flooring Contractor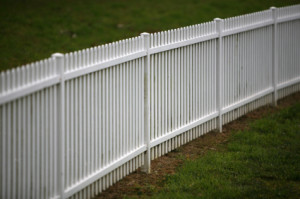 Painting the inside of your home doesn't have to be as big of a deal as everyone makes out to be. When you know exactly what you want, painting the inside of your home can be easy and fun. Unfortunately, it can be difficult for someone with little artistic ability to know how to paint their house.  
To solve your lack of artistic talent problem, Mr. Epoxy and Paint LLC provides professional Lakewood Ranch painting services for the interior and the exterior of your house. Our painting services come with a free consultation with our professional painters before your paint job.  We have experience handling all types of painting situations, and we can help recommend the perfect color, style and texture of paint to use in house painting services. 
Mr. Epoxy and Paint LLC has been providing Lakewood Ranch with professional painting services since 1998. This experience shows in all of our services, not just our painting services. We provide our customers with a number of services that they can utilize to improve the appearance of their home. 
Lakewood Ranch Painting Contractor
Painting requires the attention of a professional painting contractor to ensure that the job is completed successfully.  Mr. Epoxy and Paint LLC provides superior Lakewood Ranch painting services for both commercial and residential clients. 
Residential clients require painting services for the interior and the exterior of their homes. Painting your home is a great way to add class and style to your entire neighborhood. The professional painters at Mr. Epoxy and Paint LLC can help you do this. All of our experts have attended and continue to attend manufacture courses on painting.  This ensures that they are up to date in the latest painting services. 
Commercial clients require a unique type of painting service. Because most offices are high traffic areas, it is important that we customize our painting services to meet your specific needs. Mr. Epoxy and Paint LLC will work with your company to ensure that your business is successfully painting with very limited interruption to your daily business life. 
Lakewood Ranch House Painter
House painting is one of Mr. Epoxy and Paint LLC's main Lakewood Ranch painting services that our customers utilize the most.  Our professionals can help ensure that your house is successfully painting on the inside and the outside. 
Adding a new paint job to the outside of your home will not only benefit you, but it will benefit the entire community.  You neighborhood will be just as proud of your home's new style as you will be.  Exterior painting is a tricky task, but our painters have the experience to paint a variety of different sidings.  We recommend using weatherproof paints to ensure that your paint job is long lasting and durable. 
The inside of your house can also benefit from an interior painting service. Paint is a great way to add style to any room. Our professionals can help paint your kitchen a warm red color that has been known to increase appetites, or we can help you paint your bathroom a soft blue or cool color to increase tranquility and relaxation. 
Lakewood Ranch Epoxy Flooring
There are other ways to improve the appearance of your home through Mr. Epoxy and Paint LLC. We provide a variety of services other than Lakewood Ranch painting services.  We have the skills, tools and talent to successfully install epoxy flooring in any room in your house. 
Your home's garage is the room that will benefit the most from an epoxy flooring service. These floors are specifically made to withstand spills and heavy machinery. Since a garage is home to your chemicals and your cars, epoxy flooring is the only type of flooring that makes sense.  Our professionals understand how to mix epoxy coating and how to evenly distribute it on to your already existing concrete slab.  
Recent Articles 
Decorative Concrete Options for Your Bradenton Home or Business

The recent surge in popularity of decorative concrete in Bradenton isn't really all that surprising when you consider how beautiful and economical it is. When it makes an otherwise dull and boring surface beautiful and durable, why not make use of it? There are also so many places you can use decorative concrete in order...

Read More
Concrete Repairs For Your Home

Concrete repairs are normally done prior to painting or staining, but can also be done for aesthetic reasons or structural reasons. Prepping the surfaces of walls and floors is important if painting. There's so much more to paint your home than you might think. Getting great results isn't just about the painting but also about...

Read More
If you are looking for a Lakewood Ranch Epoxy Flooring Contractor, please call Mr. Epoxy and Paint LLC at 941-448-1405 or fill out our online request form.