Clearwater Epoxy Flooring Contractor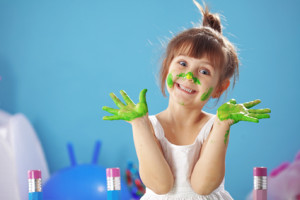 An interior painting job of a house says a lot about the homeowner. If the walls of a home are plain, white and uncolored, the homeowner could be viewed as boring and dull. The best way to make sure your home reflects your personality is through a professional interior paint job. 
At, Mr. Epoxy and Paint LLC, our professional painters can meet with your for a free consultation and discuss options for your Clearwater interior painting services. We are professional painting contractor that provides interior and exterior painting services. 
With over 20 years of experience in the painting industry, our professionals have the proper training and experience necessary to successfully paint any room with any style. But painting doesn't just involve extensive training. Painting the interior of your house require an artistic talent and a close attention to detail.  Mr. Epoxy and Paint LLC has experience painters necessary to paint the interior of your Clearwater home. 
Clearwater Painting Contractor
When it's time to paint your commercial business or your residential home, you need a professional painting contractor to handle all of your painting needs. 
Mr. Epoxy and Paint LLC has been serving the Clearwater area and surrounding districts since 1998. We believe in providing all of our customers with superior painting services that they can depend upon to improve the appearance of their home or building. 
Clearwater House Painter
When you are decorating the inside of your house, you consider all the different aspects of your home.  You pick out furniture that reflects your personality, and you pick out colors that you don't mind seeing every single day. Why not add those colors to the walls? 
One of the best ways to enhance certain features in your home is through a professional Clearwater interior painting service. Mr. Epoxy and Paint LLC is a professional painting contractor that has years of experience in the painting industry.  Our professionals can use different painting techniques to highlight certain features in your home such as a fireplace, crown molding, countertops or more. 
If your kitchen countertops have a distinct color do them, or a certain shade that pops out in the light, our professionals can paint your walls to compliment them. 
We also have experience using our Clearwater interior painting services to highlight certain things about a house and minimize other things. For example, you can make a room seem longer by adding darker colors on the shorter walls. This minimizes the fact that the structure of your room is not to your standards. 
Clearwater Epoxy Flooring
As a professional Clearwater interior painting service, Mr. Epoxy and Paint LLC also provides epoxy flooring installation services. Our professionals offer epoxy applications for garage floors and metallic epoxy systems for interior projects including residential and commercial. 
Epoxy flooring is an excellent type of flooring for garages, carports and parking garages. This floor is made to withstand heavy machinery such as cars, and it is water resistant so spills are easy to clean. 
Our professional painters provide painting services and flooring services that can completely change the appearance of your home on the interior and the exterior of your house. 
Recent Articles 
Concrete Repairs For Your Home

Concrete repairs are normally done prior to painting or staining, but can also be done for aesthetic reasons or structural reasons. Prepping the surfaces of walls and floors is important if painting. There's so much more to paint your home than you might think. Getting great results isn't just about the painting but also about...

Read More
Decorative Tips and Techniques for Venice Interior Painting

When it is time to paint the interior of your home, you don't have to go with just a flat color. There are several different Venice interior painting techniques you can use bring life to the rooms in your house. An interior paint job requires the assistance of a professional Venice interior painting contractor, but...

Read More
If you are looking for a Clearwater Epoxy Flooring Contractor, please call Mr. Epoxy and Paint LLC at 941-448-1405 or fill out our online request form.