Interior Painting Tips: Choosing the Perfect Color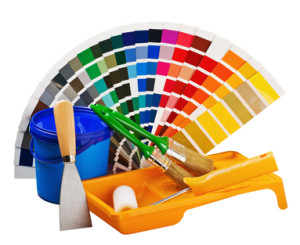 Interior painting is a great way to update your Bradenton home when you're tired of looking at the same old thing every day. A fresh coat of paint can give your living room or bedroom a whole new look, making it one of the easiest ways to freshen up your décor scheme without breaking the bank. But how do you choose the perfect color? A visit to your local hardware store's paint section will show you the incredible variety of colors and hues that you can choose from when you're looking at paint. Here are a few general tips and tricks on how to choose your ideal colors for interior painting in Bradenton.
Decide what general colors you like or don't like. Maybe you can't stand boring beiges or ivories, or perhaps you have a special fondness for deep indigo tones. You'll want to think about colors you like or don't like, which can help give you a starting point. If you hate orange, for example, that helps you eliminate a pretty big swathe of potential paint colors.
Consider the general "mood" of the room you're going to paint. Do you want a vibrant, dynamic space, or a soft, soothing getaway? This can help you decide whether you want brights or subdued neutral tones, earth tones or stark modern blacks and whites.
Take the room's lighting into consideration. The natural and artificial lighting in a room will impact what a color looks like on the walls. For example, strong lighting could render a strong, bright red overpowering if used throughout the room, making it perhaps a better choice for an accent wall instead.
Consider decorative finishes to add dimension to a room. Layered glazes or metallic finishes can add depth and interest to a room, giving a unique look beyond your typical flat or satin finishes.
Try using an existing piece of furniture as a starting point for choosing a color. You may want to work with colors that complement and work well with your existing suite of furniture.
Interior painting can be an exciting way to breathe new life into your home. Whether you favor soothing ivories, beiges, or tans, or a pop of eye-catching yellow or red, paint color is a great way to express yourself and customize your living space. Don't rush the process of choosing the perfect color—there's a lot to consider, and you want to make sure you choose a color you love and don't mind looking at every day. For all your interior painting needs, including advice on color choices, Mr. Epoxy & Paint is Bradenton's leading paint service. Call today to find out more about giving your interiors a makeover with a brand new coat of paint.
If you are looking for a professional interior painting tips, then please call 941-448-1405 or complete our online request form.