Decorative Tips and Techniques for Venice Interior Painting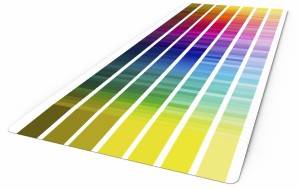 When it is time to paint the interior of your home, you don't have to go with just a flat color. There are several different Venice interior painting techniques you can use bring life to the rooms in your house.
An interior paint job requires the assistance of a professional Venice interior painting contractor, but you can assist your contractor by providing them with as much detail as possible. You can help them understand what you want to see in your home with pictures, style suggestions and having your colors already picked out.
When it comes to the painting the inside of your homes, your professional painting contractor can use a variety of styles to add class and fashion to any room in your house. Here are a few of the Venice interior painting techniques that you might consider using.
Diamond Pattern
A diamond pattern technique involves using two different colors. A solid color is painted onto your walls first. Once this paint dries, a diamond stencil is used to create a diamond pattern along your walls. Typically a row of diamonds painted in a lighter color is added across the center of the room.
When it comes to the size of your diamond, the height of the diamond should be twice the width and all of the edges and angles should be straight. You can use this particular style in a bedroom to create a warmer pallet or a bathroom to add straight lines and angles.
Polka Dots
Polka dots are no longer limited to a little girl's room. That's right, if you are looking for a great way to add style to a room, polka dots can be the answer. The best thing about polka dots is that you can combine a variety of different sizes and colors to create a unique look.
Smaller polka dots can be added to back splash of a kitchen to hide grease stains and increase the appearance of textures. Larger polka dots can be spaced out and added to living room or a bedroom on a focal point wall.
Stripes
Stripes are incredibly hard features to paint on your own. It is extremely important that stripes be painted with a steady hand and in an exact straight line. If your stripe is mess up, you will give the appearance of angles where angles are not wanted. A professional Venice interior painting contractor can paint stripes in any room you desire without hassle. Stripes can be added horizontally to make a room seem larger than it really it. Or stripes can be added vertically in a pattern of colors to create a wallpaper like feel.
Squares
Like diamonds, the square pattern technique involves using a variety of different shades of the same color to create pattern. These square patterns can be applied all over the wall to create a checkerboard. If you are looking to add color to a room in a distinctive way, square patter is an excellent technique to use.
If you are looking for a Bradenton Epoxy Flooring contractor, please call Mr. Epoxy and Paint LLC at 941-448-1405 or fill out our online request form.