Concrete Repairs For Your Home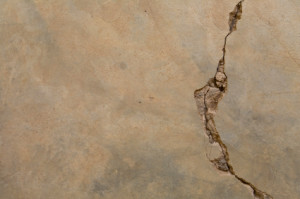 Concrete repairs are normally done prior to painting or staining, but can also be done for aesthetic reasons or structural reasons.
Prepping the surfaces of walls and floors is important if painting. There's so much more to paint your home than you might think. Getting great results isn't just about the painting but also about the preparation that needs to be done way before the paint is applied.
If done as preparation work for painting or staining, the repairs to the concrete must be done first so that the surface is level and smooth. If a crack exists, no amount of paint applied on top will rid the surface of the crack and the shape of it will be very evident.
Large, recurring cracks or bulges in walls are a sign of significant problems. You need to have a professional examine the structure of your home including the foundations, walls, and roofing. Otherwise, small cracks can be normal since homes often settle. These smaller cracks can be repaired permanently.
Professional concrete painters or stainers can do the work for you so that you don't have to worry about doing it correctly or spending the time on it. It is normally a part of every job with any concrete repairs or other prep-work costs already included in your estimate.
You can purchase concrete repair products that are cement based and meant for repairing concrete. The surface is first cleaned and then the repair solution is applied. Be sure to follow directions and pay attention to safety warnings if doing it yourself.
Just like with every project, prior proper planning can ensure your success. When painting concrete, this old saying couldn't be more true.
There are many methods of decorating your concrete floors, including staining and painting. But your options aren't purely limited to a simple paint or stain job.
Our painting services at Mr. Epoxy & Paint include the preparation of all the surfaces in your home including concrete crack repairs.
The following concrete painting & staining services can be provided for you:
Stamped Concrete
Custom Stencils
Luxury Garage Flooring
Concrete Staining
Concrete Overlays
Metallic Epoxies
Polished Concrete
Decorative Concrete
Painted or stained concrete can look very luxurious and can mimic the look of natural stones such as granite, rock, marble, and more. Without a prepared surface, however, there is no way to ensure the work will turn out as expected.
We will ensure the surfaces are handled correctly when we work for you. All of our concrete experts have more than ten years of experience in decorative concrete flooring installations and we guarantee that all of our services will be completely professional.
To have your concrete repaired or to have it repaired as part of your painting or staining project, just call our number below for more information.
If you would like to learn more about Concrete Repairs, please call Mr. Epoxy & Paint at 941-448-1405 or complete our online request form.