Bradenton Decorative Concrete Services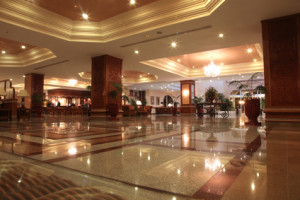 Concrete is a solid material that is a great option for building decks, patios, stairs, walkways and garages. This perfect mixture of minerals forms a strong bond that is extremely difficult to move. 
While concrete is a very practical building material, it is not always the prettiest when it comes to home decorations. Thanks to professional Bradenton decorative concrete contractors like Mr. Epoxy and Paint LLC, your concrete's appearance can be as good as its structural hold. 
The Bradenton decorative concrete services provided by Mr. Epoxy and Paint LLC can be used on the interior and the exterior of your home.  Our professionals are properly trained to improve the appearance of any concrete surface. 
 Decorative Concrete can be installed inside your home as a flooring option. This flooring isn't as popular as most flooring, but it should be. It is highly decorative, strong, durable and easy to clean. Mr. Epoxy and Paint LLC can install decorative concrete into your home and style it to match your home's interior décor.
The professionals at Mr. Epoxy and Paint LLC can take your boring, dull concrete floors and transform them into a new type of flooring. We can give you the illusion of having an expensive type of flooring without causing you to spend the money. 
These decorative concrete styles look great in any foyer, entrance way, or garage. While, normally concrete floors in the house are thought of as dull, boring and inefficient, decorative concrete is anything but that. They can add style and class to a room while also being practical and functional. 
 Decorative Concrete can also be applied to the exterior of your house. Decorative concrete flooring around your pool will add a special feature to your home's exterior appearance. 
 Our professionals can also add decorative concrete styles to commercial buildings. Decorative concrete is easy to clean and looks great. It is the ideal flooring for a professional business such as a retail store, an office building, a hospital or a restaurant. 
Why You Should Choose Us For your Decorative Concrete Service
Mr. Epoxy and Paint LLC is a professional painting contractor from the western to the mid part of the Florida peninsula. They provide superior Bradenton decorative concrete services that other competitors can't provide. Our professionals have years of training, and they have completed several manufacturing training courses. Their education is continued throughout their entire employment. 
All of our applicators have more than 10 years of experience in decorative concrete flooring installations. Our professional manner and years of experience give our customers peace of mind. We guarantee that all of our Bradenton painting and flooring services will exceed your expectations. 
Recent Articles
Concrete Repairs For Your Home

Concrete repairs are normally done prior to painting or staining, but can also be done for aesthetic reasons or structural reasons. Prepping the surfaces of walls and floors is important if painting. There's so much more to paint your home than you might think. Getting great results isn't just about the painting but also about...

Read More
How to Successfully Add Color to your Lakewood Ranch Home

There are a lot of people out there who are afraid of bright colors. When it comes to adding color to their homes, they avoid it like that plague. Thankfully, colors do not have to be that scary. There are several different rules and tips that you can follow to successfully add color to your...

Read More
If you are looking for Bradenton Decorative Concrete Contractor, please call Mr. Epoxy and Paint LLC at 941-448-1405 or fill out our online request form.