Professional Epoxy Flooring Contractors in Apollo Beach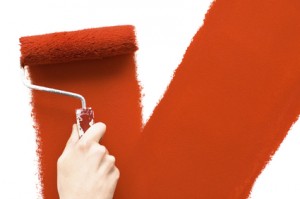 Mr. Epoxy and Paint LLC is a professional Apollo Beach painting contractor that provides superior painting services for both commercial and residential clients. Our professionals have the proper training and artistic skill to provide customers with fine detailed painting. 
Since 1998, we have been providing Apollo Beach and the surrounding areas with the best painting services in the district. We combine our years of experience with our high quality customer service to create a superior home painting experience for our customers. 
Painting your house doesn't have to be a hassle. Our team of experts will work with you to help bring your painting visions to life. We can handle everything from helping you find the perfect color scheme to applying the last layer of paint. 
Apollo Beach Painting Contractor
As a professional Apollo Beach painting contractor, we specialize in painting homes and businesses. We believe it's important to provide our customers with home improvement services that they can depend upon for a high quality appearance. 
We provide commercial clients with exterior painting services that will help their standing in the community. A new exterior paint job can highlight a business and attract the attention of new customers. A new interior paint job for your business can complete change the mood of your office. Our professional designers can help put together the perfect color scheme to increase productivity and happy moods inside your workplace. 
We also provide residential clients with the same great painting services. Our professional designers can help you highlight certain features in your home. For example if you have a bathroom countertop with a green color molded into it, our designers can put together a green color pallet that will compliment this feature. We can also help you paint several rooms in your house so the colors flow evenly. 
Apollo Beach House Painter
Painting an entire house is a huge job, and the stress alone can cause the project to go uncompleted. A professional Apollo Beach painting contractor can handle the entire house painting project so you don't have to. 
Mr. Epoxy and Paint LLC provides interior painting services that include a free consultation with our professional designers. We will create the perfect color scheme to compliment your interior décor style. You can trust that our services will be completed on time and in a professional manner. We even provide our customers with textured painting and fine detailed painting to add extra style to your rooms. 
Painting the exterior of your house will improve your home's stance in the neighborhood. Our painters are professional workers who can complete the exterior painting of your home in no time. We strive to provide our customers with a solid service that you can depend on. 
Apollo Beach Epoxy Flooring
Most flooring in garages is made out of solid concrete. This concrete is strong, durable and should last you for several years. However, it is not very decorative and cleaning it can be a complete hassle. 
When you want an upgrade for the flooring in your garage, the professionals at Mr. Epoxy and Paint LLC can install professional epoxy flooring. You can trust that our floors will be installed by professional workers who have years of experience in the business. 
Recent Articles 
Interior Painting Tips: Choosing the Perfect Color

Interior painting is a great way to update your Bradenton home when you're tired of looking at the same old thing every day. A fresh coat of paint can give your living room or bedroom a whole new look, making it one of the easiest ways to freshen up your décor scheme without breaking the...

Read More
Decorative Tips and Techniques for Venice Interior Painting

When it is time to paint the interior of your home, you don't have to go with just a flat color. There are several different Venice interior painting techniques you can use bring life to the rooms in your house. An interior paint job requires the assistance of a professional Venice interior painting contractor, but...

Read More
If you are looking for an Apollo Beach Epoxy Flooring Contractor, please call Mr. Epoxy and Paint LLC at 941-448-1405 or fill out our online request form.